Pet-Friendly Travel Ideas & Safety Tips
Last updated on 12/14/2020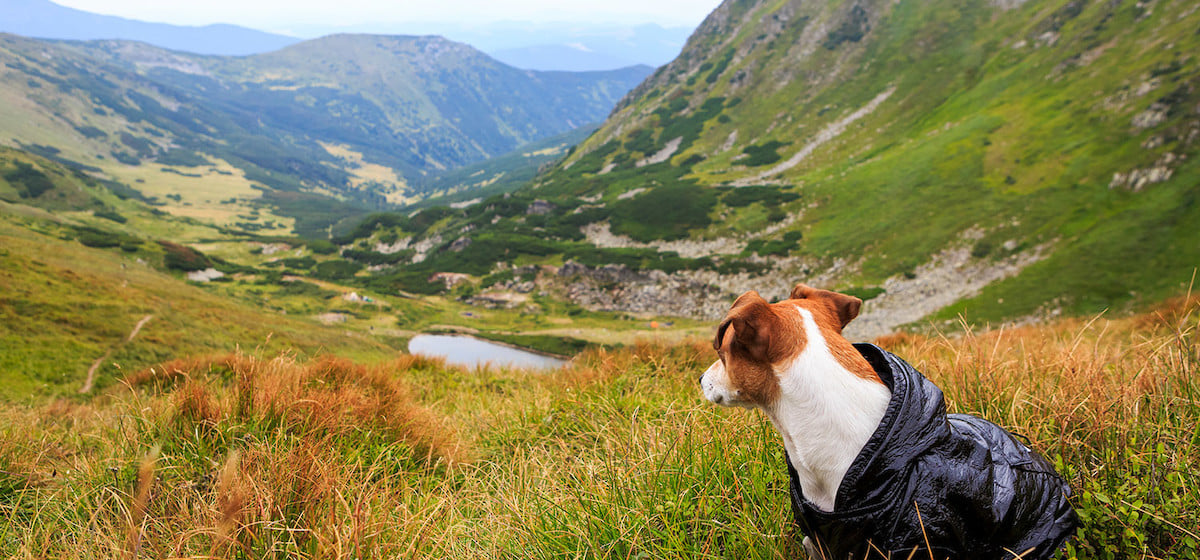 We often hear from travelers who are interested in taking a trip with their pets, so we wanted to do a bit more exploration of the world of pet-friendly travel. From grand amenities for Fido to doggie daycare for Fluffy, these four places seem worth exploring with your four-legged friends.
At the Stanford Inn, they pride themselves on not only being one of the pioneer pet-friendly destinations, but also on doing things with the best interests of your cuddly companion in mind. Where many pet-friendly hotels offer special menus for your dog or cat, the Stanford does not – reasoning that pets who are away from home will eat better and be happier if they have their own familiar food. There are, however, specially baked sweet-potato biscuits available, which the hotel endorses as being gentle for the digestion of four-legged guests.
All Loewe's Hotel properties advertise themselves as being pet-friendly, but what sets the Coronado Bay Resort apart, in our minds, is the availability of doggie surfing. Yes, you read that right: Owners who are interested in hanging 10 (or, um, 20?) with their pooches can sign up for the Sur-Ruff package, which includes the use of a dog-sized surfboard, some surf-friendly attire for your pal, and a lesson with local surf instructors. We're resisting the urge to make a bad joke about doing the dog paddle.
Proving that not EVERY pet-friendly destination is in California, the Hotel Monaco takes the concept of pet amenities to a whole new, um, dimension. As a baseline, Kimpton properties all provide many amenities to pets at no additional charge to their owners, but only at the Monaco can you actually ask your pup what he thought of all the pampering – and get a response. Sessions with a renowned pet psychic are among the "special arrangements" the Monaco's staff will make upon request.
How to Travel Safely with Your Pet on a Road Trip
Taking a driving vacation often means loading up the car with luggage, chairs, food, family. And for many, "family" means Fluffy is coming along for the ride, too.
This can be a good or a bad thing; we love our pets and want to include them on trips. But bringing a pet on a long car ride requires more than just bundling it in with the luggage. It requires thinking ahead, knowing you'll have some restrictions on where you can go, and some luggage of its own.
"Pets are more than just our companions – they're members of our families, and it's important to take extra caution when traveling with them," Gregory Castle, co-founder and CEO of Best Friends Animal Society said in a statement.
So in order to help our best friends have the best possible trip, here are a few tips to keep your little furball safe and enjoying the trip just about as much as you and your family are!
Secure Your Pet
Use a harness or carrier to keep your pet in place. They should be able to stand up and lie down, but not interfere with the driver. In addition, should the car brake suddenly they could go flying and injure themselves or others.
"Safety and comfort are important," Hannah Stember, public relations manager for Best Friends says. "Small dogs and cats can ride in a secured pet carrier to keep them safe and to prevent them from getting around the driver's feet."
But don't put your pet in the back of an open bed pickup truck! "There's no way to secure an animal in the back of a pickup truck," she adds.
Keep Their Heads Inside the Car
It's an image of pure delight and freedom to see a dog with his head out the car window, tongue flapping in the breeze. But it's also a danger. "You always see those ads with dogs with their heads out the window and smiling," says Stember. "It's really not safe: Cars can come flying by and kick up debris, they can get it in their eyes, and they can accidentally hit the window button." And a suddenly-raised or –lowered window can cause any number of additional problems.
Beware of Carsickness
Just like us, pets can get carsick. If this is a frequent occurrence it might be kinder to leave the dog at home or in someone else's care, but if you must take a carsick pet speak with your vet before you go. Then, "stop a lot, let them walk and stretch their legs, and offer water at every stop," says Stember. "Vets can give them things to settle their stomachs."
And remember that recommended restraint? Dogs are less likely to have motion sickness if they're looking straight forward, rather than out the side windows, says WebMD.
Tagged and Chipped
Make sure your pet is up-to-date with all of her tags, wearing her collar and – ideally – microchipped. A new environment with new smells may bring out the adventurous side of a dog, which could take off and get lost easily. Make sure your animal has on all of her information, just in case.
Creature Comforts
Assuming safety and health is taken care of, remember that just like people, pets want to be comfortable on the road. "Make sure you have everything they need," says Stember. "Bring a pet bag with their regular foods, treats they might enjoy, fresh water with a water bowl they can drink out of. If your pet is on medication, keep that routine. And while they're strapped in, leave them with a favorite bone, or toy to chew on while they're on the road."
Follow these basic suggestions and there's no question: Fluffy – or Rex or Spot – may turn out to be a road warrior, just like his owner!